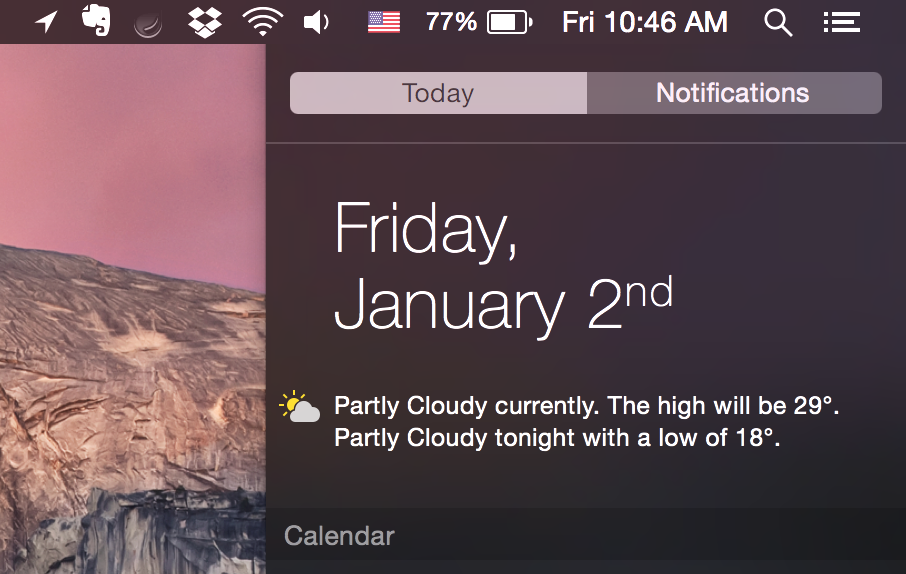 Consistency is important. So when you have your Mac set to the American locale but live overseas (or simply prefer Celsius), you'll likely find the Today Summary widget showing the weather in Fahrenheit annoying. You can change the Weather widget to Celsius by clicking the small C° icon at the bottom of the widget, but the written description of the weather will still be in Fahrenheit with wind speeds in mph.
Here's how to change it without having to change the rest of your American settings. Open your Mac preferences, select Language & Region, then click the Advanced… button at the bottom. There, you can switch measurements to Metric, and can tweak further if you'd like—including switching your date formats.
Or you could just switch to the UK region settings, like a jolly good chap. Your choice.