Projects
Writing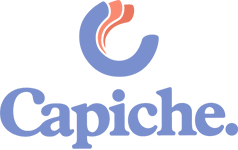 Software is too confusing. From features hidden three levels deep in menus to pricing that's as opaque as airplane tickets, the industry that democratized knowledge still hold far too many secrets about itself. But everyone knows a few secrets—we're all experts in our own niche. And if we share our knowledge, we can all be more productive.
Capiche is a new community to make software more understandable—and my latest content focus.

Some of my most detailed software writing is from my time as senior writer and editor at Zapier. Over nearly 5 years with the Zapier team as the Zapier blog grew 34x, I wrote hundreds of in-depth articles with top-performing posts bringing in well over a million views each and signed up thousands of new users, wrote hundreds of short-form app reviews and led a freelancer team to fill in reviews fill all of Zapier's most popular integrations, published 9 eBooks, documented Zapier's developer platform, and helped thousands of customers through our all-hands support.
From top-of-funnel articles that brought in traffic from the top of popular app-focused queries to product-focused tutorials that brought in signups, from deeply researched long-form content that we re-published as eBooks to data-driven content on fastest growing apps that was shared by Business Insider and Meryl Meeker's 2019 internet trends report, our content marketing brought in a wider audience to Zapier as it went from an early stage startup to one of the most popular business tools.

I started out writing for Digital Inspiration in 2009, then wrote 241 articles at How-To Geek through most of 2010. In late 2010, I joined the AppStorm writing team, and in my nearly 3 years there I wrote 771 articles, mainly published at Web and Mac.AppStorm where I was editor, along with others at Windows, iPad, and iPhone AppStorm. Then, for the half year, I was the Software Training editor at Tuts+.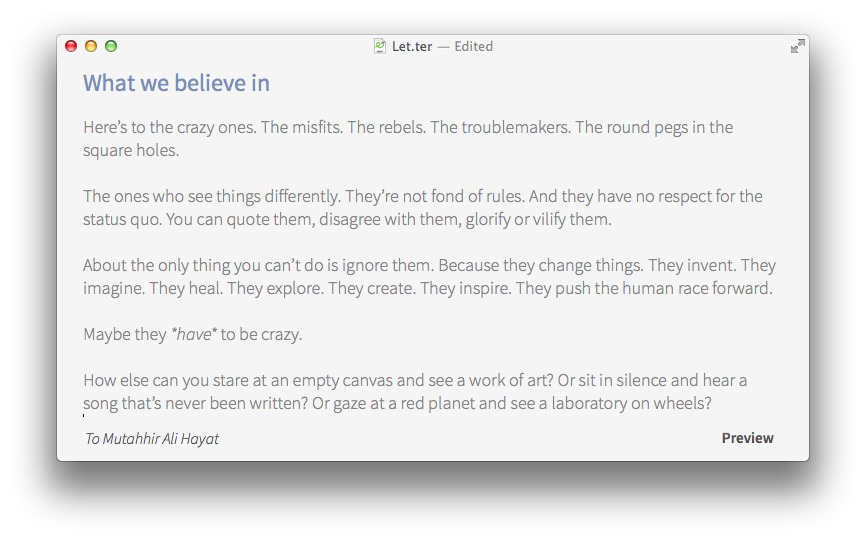 Every new communications app wants to replace email, and yet email is still the internet's killer app. It's the sole cross-platform and cross-service communications tool that supports text, attachments, group messaging, personal encryption, and so much more. It's the original long-form communications tool, along with your online passport of sorts, and it's not going away.
Email actually isn't the problem—it's the overwhelming noise in our inboxes that's the real problem that makes us want to avoid email. So why not take all that away, and make an email app that's just about writing your messages?
That's exactly what Let.ter is: an email app for writing messages with Markdown formatting and sending them without ever having to see your inbox. Mutahhir Ali Hayat, the coding genius behind Let.ter, and I have worked to keep Let.ter the simplest email app you've ever used—the email app you'll actually want to use.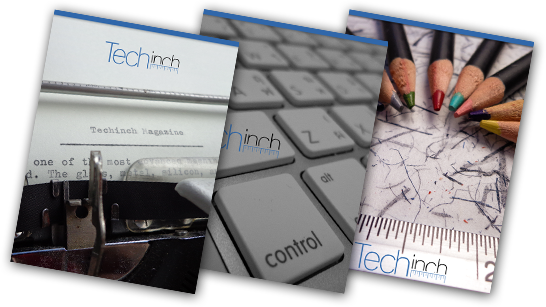 2013 brought together what seemed the perfect way to branch Techinch.com out into a digital magazine. iOS Newsstand made subscribing to digital publications simple, and TypeEngine made it possible to get your own Newsstand app without touching a line of code. And thus began an 8 issue experiment into the future of digital publishing.
Techinch Magazine was a fun experiment, but ultimately, the web still seems the best place to publish—for now, anyhow.
Copywriting and Consulting
There's writing about technology, and then there's writing the text that goes inside your favorite apps. Over the years, I've worked with CoSupport, MetaLab's Flow and Ballpark apps, Zapier, InboxQ, Artsy Editor, Typeform, Envato, and more, helping them craft the copy and support documentation for their apps that'd help their customers get the most out of them. I've also done consulting for companies, non-profits, and individuals to help them find the best apps and workflows to accomplish their goals, get the sites and documentation they need developed, and more.
And I'd love to help you accomplish whatever you need with writing, apps, workflows, and more. Feel free to get in touch if you need help with your copy, content marketing, and documentation.