Students: Get Expression Studio 4, Visual Studio 2010, and Server 2008 R2 for Free
Want to design standards-compliant websites, beautiful modern Windows applications, or even create beautiful vector icons and graphics?  Expression Studio 4 is a nice suite of applications from Microsoft that lets you do all this and more, and it shows that Microsoft has been paying much more attention to design and standards compliance in the last several years.  Creative Suite Web may offer similar features and more, but it is still quite expensive even with student discounts.  This is why Expression Studio 4 is a great option; thanks to Microsoft's Dreamspark site, students around the world can get it for free!
If you're currently a high school or college student in an accredited school, head over to the link below to get started.  Click Sign In and enter your Windows Live ID, then select Get Verified if you've never used Dreamspark before.  You'll need to enter your school email address and information, and then within a few moments you'll be able to download Expression Studio for free!
If you're a designer, Expression Studio may be the only offering on Dreamspark that sparks your interest, but if you're an IT, engineering, or computer science student there are loads of other programs that might interest you, including the all new Visual Studio 2010 and Server 2008 R2.  Checkout the Dreamspark homepage to find more tools that interest you!  My personal favorite is Expression Studio, but this sure saved me a lot on Visual Studio when my college required it in my C++ class.  And, if you have an extra computer or use virtualization software like VMware Player, getting Server 2008 R2 for free can help you learn system administration and perhaps even create a geeky, tweaked out server for your home or dorm.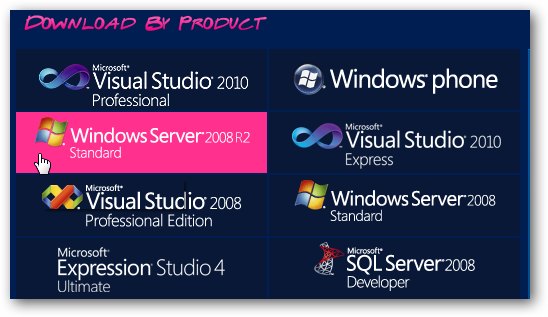 Student discounts are one of those little things that make it nice to be a student, so make sure to take advantage of it and learn how to use the apps to help you in school, business, and more!
Also, don't forget, if you don't already have Office 2010 and Windows 7, you can get them at an insane discount from the Microsoft Student Discounts page.  Check out our post for more info:
Thoughts? @reply me on Twitter.