Get AutoCAD, 3ds Max, Maya, and more for free from the Autodesk Education Community
Want to start designing the next skyscrapers, green cars, or blockbuster animated films?  Here's how you can get all the Autodesk tools you need absolutely for free while you're in college!
With the rising cost of college tuition and textbooks, students are being squeezed for funds on every end.  Thankfully there's one major area that being a student really can help you save money: software.  Most companies offer steep discounts on software for students.  Lately, though, many companies have began offering programs for free to students online.  We've already covered how you can get free design and development programs from Microsoft with Dreamspark, so let's look at Autodesk's similar program that lets college students get an amazing amount of programs for free!
Get Signed Up
It's easy to register for the Autodesk Education Community if you're a currently enrolled student or facility member of a college or university.  Head to the Autodesk Student website (link below), and click the Join the community today link on the front page.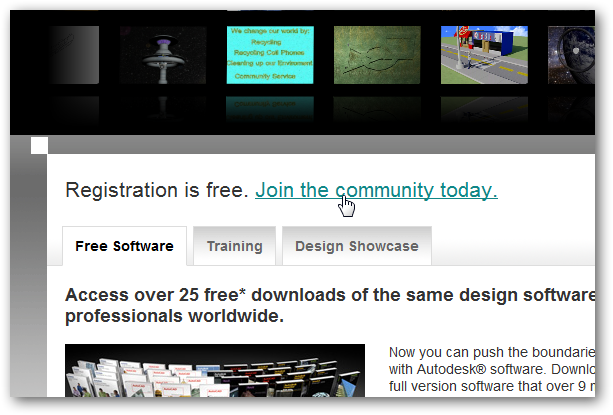 Enter your information in the form as normal.  Make sure to select Student in the drop-down menu if you're a current student, and enter your student email address and ID number.  Click Submit at the bottom of the form to finish your registration.

You'll now be informed that your registration is complete, so go check your email for the activation link.

You should receive the email within minutes, though if you don't see it, check your spam folder.  Once you've got the email, click the link in it to activate your account.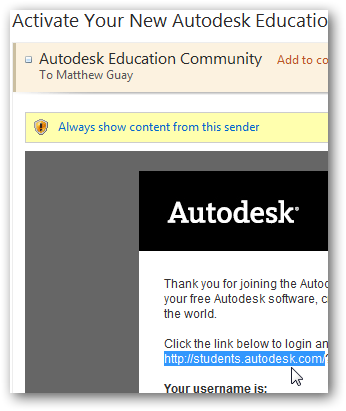 Congratulations … you're now a member of the Autodesk Education Community!  Autodesk will ask you to invite your friends to the program, but you can skip this if you want.  Click the Take me to the website! button at the bottom to access your new account.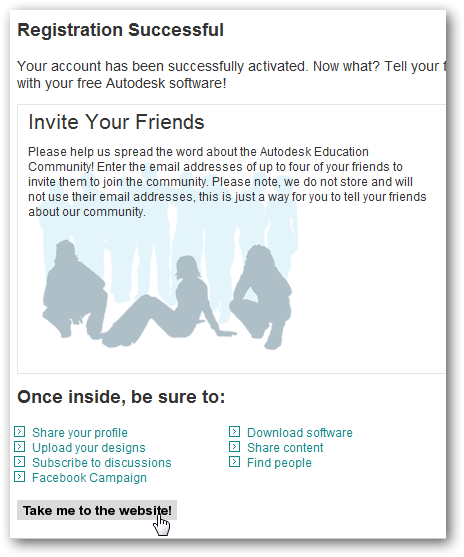 You may see a notification informing you of the new features in the Education community.  You can select to make your profile public as well so you can share your Autodesk design work with family, friends, and more.  Or, just click Continue to access the student website.

Downloading Autodesk Software
Once you're signed in, you're all ready to start getting new software to use.  Click the Go to Download Center link to get started.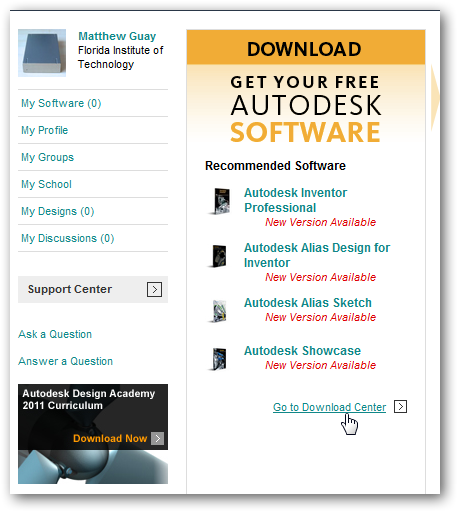 You'll be presented with 25 different Autodesk products to choose from, and you can download and install as many of them as you like!  As you may notice, some of the programs are available from both Windows and Mac OS, though most Autodesk software is only available for PCs right now.
Once you've found a product you want to download, select the version you want to get it.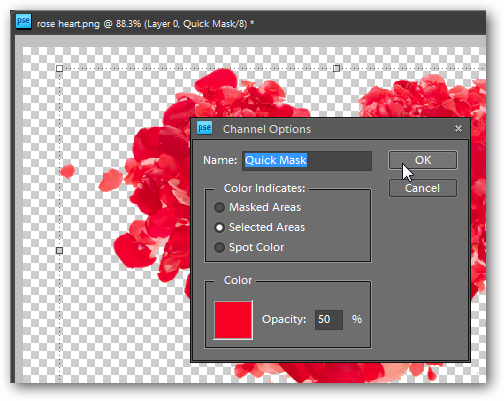 Now you can download the program you've selected, and get a serial number to activate your product.  Most of these downloads are very large, so they may take several hours to download, depending on your internet connection.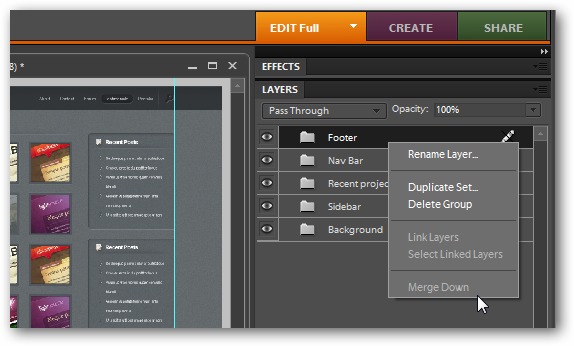 Many of the programs are not time limited, but they are all student editions and are only licensed for educational and personal use.  Some of them, however, such as 3ds Max and Maya, are limited to a 13-month license.  This is still plenty of time to use it in several classes and advance your 3d modeling skills.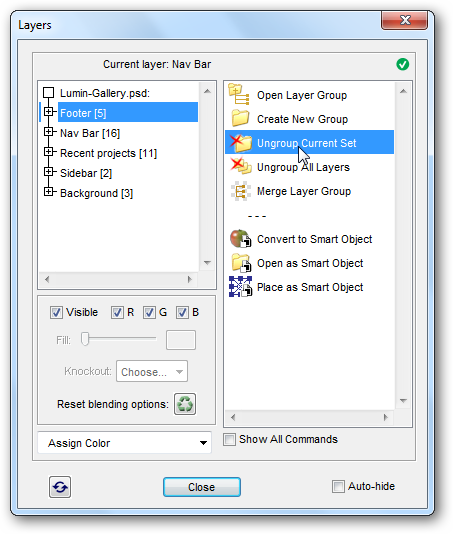 The Autodesk Education Community
The Autodesk Education Community is more than just a place to get free software.  It's also a great portal to learn more about how to use Autodesk programs so you'll have the edge in your field when you graduate.  You can also network with fellow students here, share your designs and portfolios, and learn from your peers.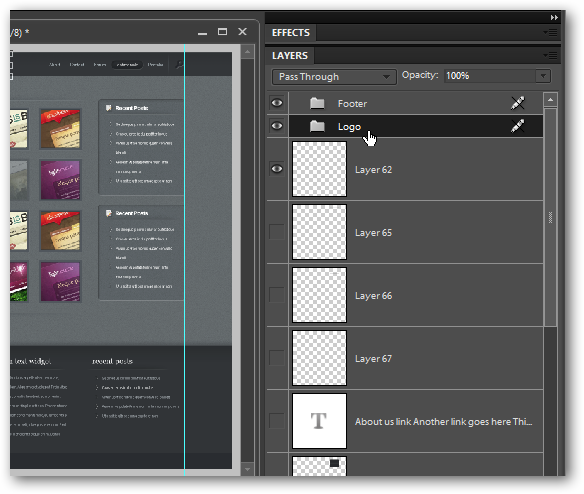 You can even find out which programs are popular at your school, and see profiles of your classmates and what programs they're using.  This might be a great way to find students with similar interests to collaborate on projects!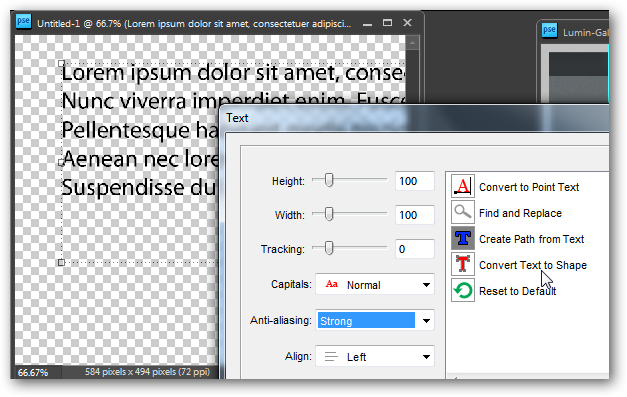 Conclusion
No matter what you're wanting to design, the 25 products available from Autodesk for free should give you a huge jumpstart on your education and future career.  As noted before, these programs are only licensed for educational and personal use, and will mark your saved files as such, but it's still an amazing amount of programs.  Whether you're required to use one of these programs in your classes or would simply like to try it out and expand your knowledge, there's tons here to explore.  Check out our recent reviews of AutoCAD 2011 LT for more info about Autodesk programs as well!  Let us know in the comments what Autodesk programs you're excited about trying out!
As mentioned before, we've covered some other amazing student deals here before, so check them out as well if you haven't already:
Thoughts? @reply me on Twitter.