Get an Offline Dictionary on Your PC and iOS Devices for Free with Kindle
Do you find yourself needing to check a dictionary from your PC, iPhone, or iPad? While there are many dictionaries available for both Windows and iOS, many of us just default to looking up definitions online. This works, but when the internet goes down, so does your dictionary. Amazon Kindle is my personal favorite eBook reader on both Windows and iOS, and with the latest versions, it includes a free copy of the New Oxford American Dictionary. Here's how you can put the dictionary to use so you don't have to purchase a separate dictionary or stay online to find definitions.
Offline Dictionary in Kindle on iPad and iPhone
When you first run Kindle on your iPhone, iPod Touch, or iPad, the New Oxford American Dictionary will automatically download and be added to your Kindle library. You'll see it right along with all of your other books, and can open it to look up words whenever you need.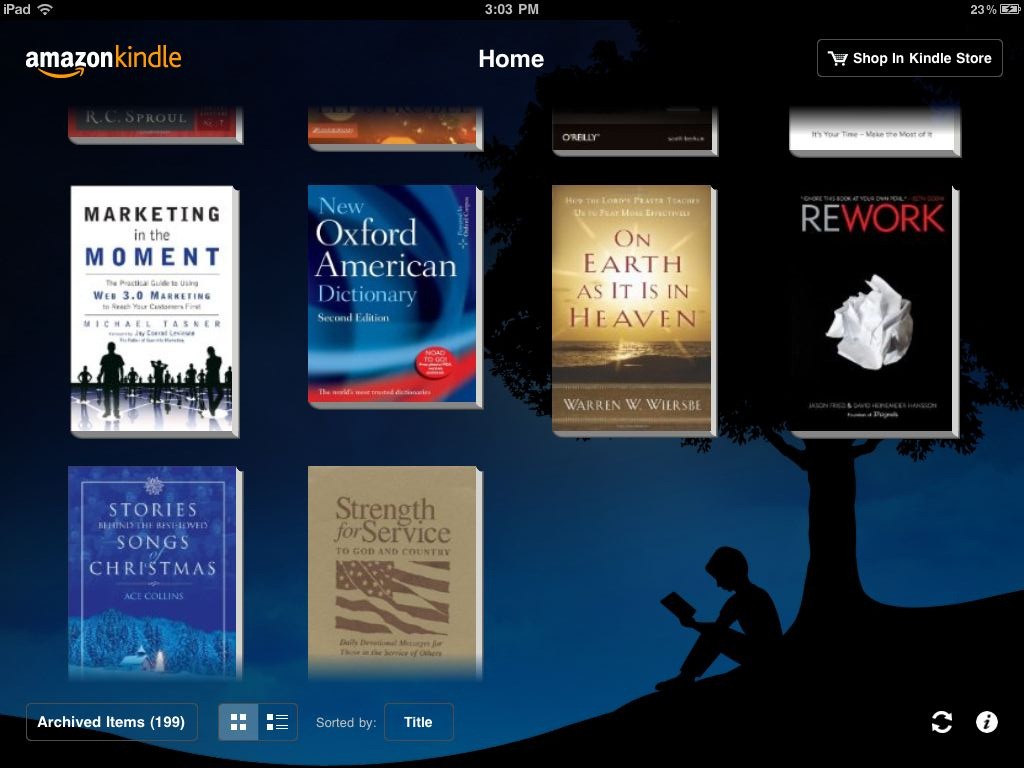 Whenever you're reading a book, you can simply highlight the word to see a quick definition of it in a small popup. Tap the definition to view that page in the dictionary.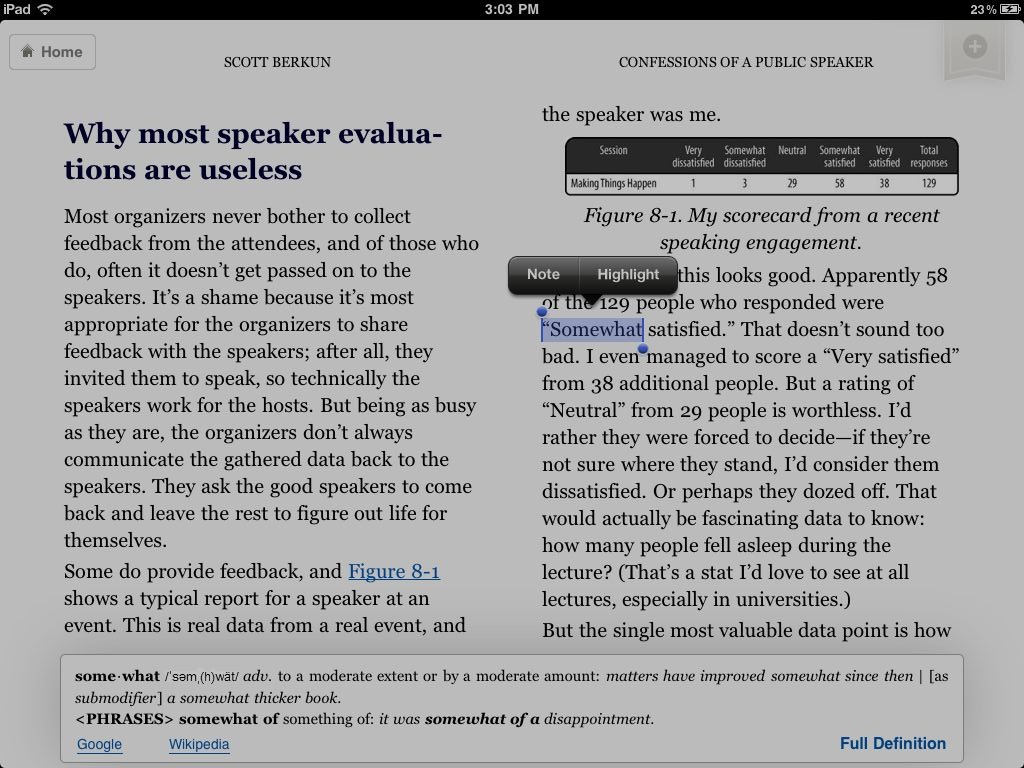 Alternately, you can open the dictionary itself to search for words, so no matter what you need to look up, you'll be able to get the definition in seconds. Best of all, if you're not certain of a word's spelling, you can flip though the dictionary like you would a paper dictionary.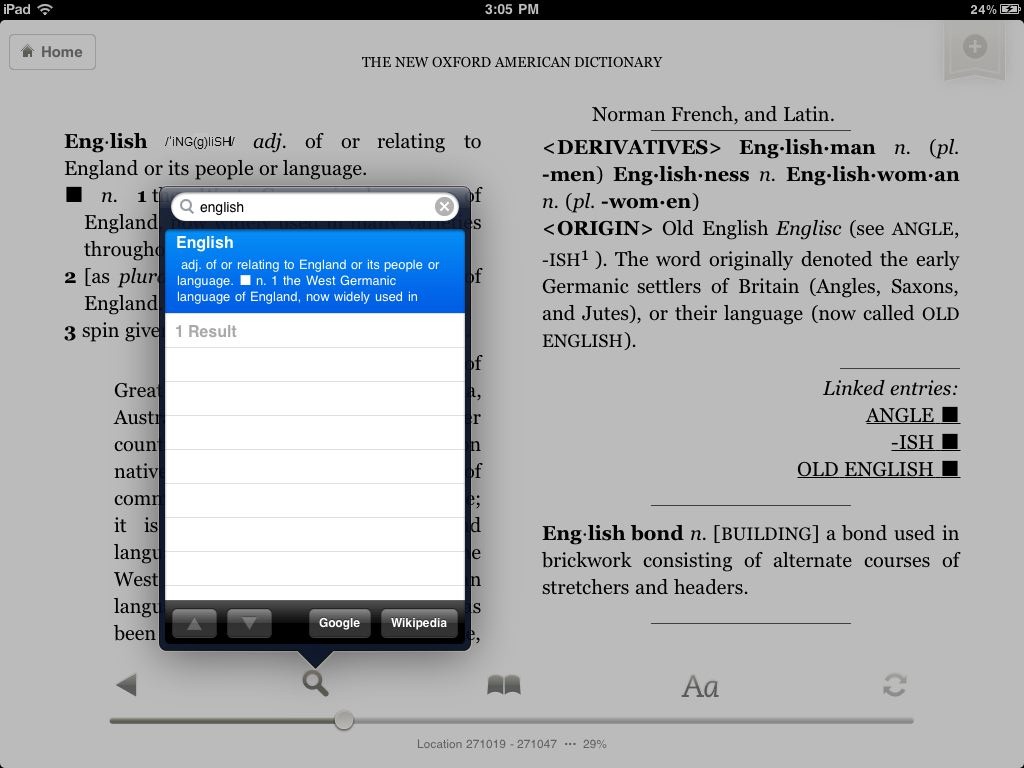 And it's not just on iPad … the Kindle dictionary works just as good on an iPhone or iPod Touch. Now no matter where you are, you won't need to be without a dictionary.
Another good thing to remember is that many other iOS apps, including iBooks and Pages for iPad include dictionaries themselves. This really makes iOS devices great learning tools!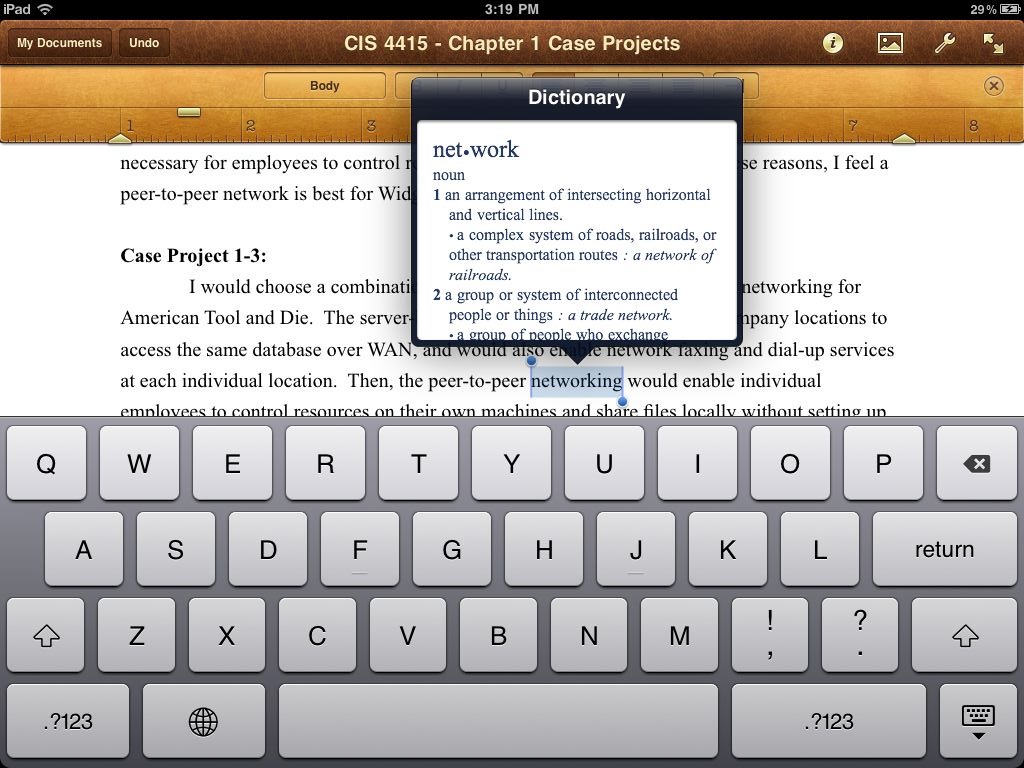 Using Your Free Dictionary in Kindle for PC
If you don't have the latest version (Kindle for PC 1.3 as of this post's publication), Kindle should automatically update. Alternately, head over to Amazon's Kindle for PC page, download the latest version, and install it over your existing copy. The next time you start reading a book, select a word and you'll see a small popup letting you know that the New Oxford American Dictionary is downloading. This may take a few minutes, but once it's done, you'll have the full dictionary ready to help you understand anything you read better.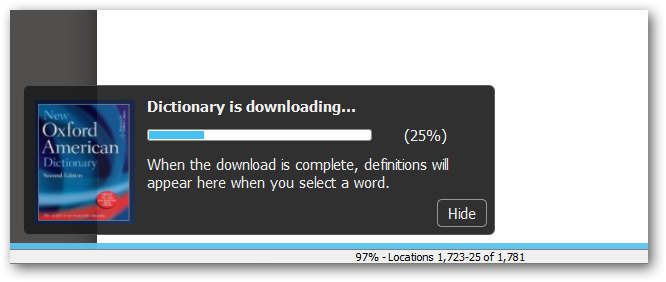 Whenever you're reading a book in Kindle for PC, you can now select a word and instantly see its definition in a small popup. You can then select to Google the word or look it up on Wikipedia, or alternately click Full Definition to see the whole section for that word in the included dictionary.
Oddly enough, the dictionary won't show up in your Kindle Library in Kindle for PC even though you've got the full eBook on your computer. So, if you want to look up any random word, you'll need a little workaround. Just open any book in your Kindle Library, then select any word at random and click the Full Definition link. Now, to look up any other word, just enter it in the search box on the top left. No matter where you are, you've now got a full dictionary offline on your PC for free!
Other Devices
While Kindle apps are available for Blackberry, Windows Phone 7, Android, and Macs, the other apps currently don't support dictionary lookup. The PC app didn't either until the most recent 1.3 update, so hopefully Amazon will add Dictionary support to the other apps in the near future.
Conclusion
All of us need to look up words to find their correct spelling and definition from time to time, and sometimes even today it's not so easy to get online. Kindle makes it easy to find definitions from a Kindle device, iPhone, iPad, iPod touch, or PC, and best of all, it's free! I've found the Kindle dictionary very handy on my iPod Touch, since I can look up definitions even when I'm offline.
Download Kindle for iOS (Free, Universal)
Thoughts? @reply me on Twitter.