Backup Your Computer to Amazon S3 With Cloudberry
Would you like to backup your computer to make sure your data is always available no matter what happens?  There are many ways to backup your computer, but the only way to make sure your data won't get lost or destroyed is to store it in the cloud.  Cloudberry makes it easy to backup your whole computer to a variety of online storage services, so let's see how you can use it to backup your computer to Amazon S3.
Cloudberry Backup is a great application that makes backing up your data online as easy as backing it up to a DVD or external hard drive.  We've previous covered how you can use Cloudberry to Backup Your Data to Windows Azure.  We're now going to look at backing up your computer to Amazon S3, which previously required a different version of Cloudberry Backup.  The new 1.7 update, however, added all the backup options to all versions of Cloudberry backup, so you won't have to worry about which version to buy.  If you're just getting started, you can get this version today, or if you've already purchased Cloudberry, you'll have access to the new features for free once you've updated.
Setting Up Cloudberry Backup
Of course you'll first need to install Cloudberry backup on your computer.  Once you've purchased it or downloaded a trial, install it as normal.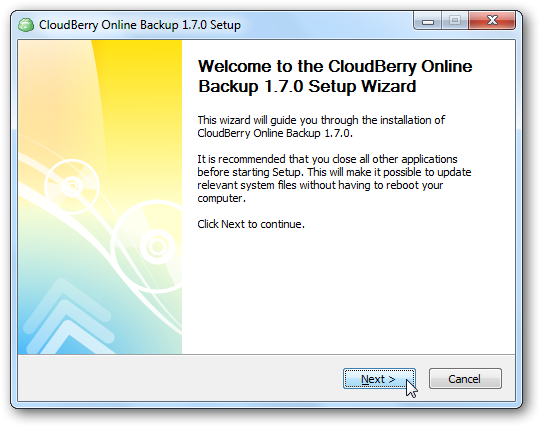 Then, when you first run it, enter your email address and license key, and click Activate.  Alternately, if you're installing it as a trial, click Request Trial at the bottom instead of entering your license key.
After a few moments, you'll be notified that your copy of Cloudberry is activated.  Click Ok to get started.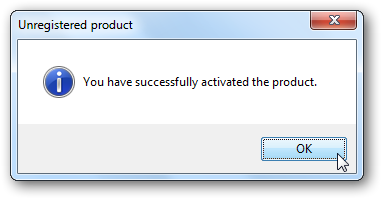 You'll be greeted with the launch screen as it loads.  Note that now it doesn't say what storage service it's designed for, as the new 1.7 version includes support for all of the available storage options.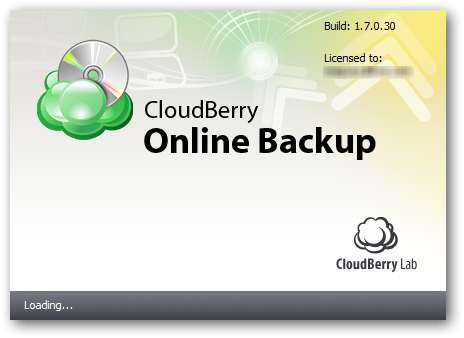 Now you'll see the Cloudberry interface, where you can start your backup and keep your data secure.
Start Your Backup on Amazon S3
Now you can start backing up your computer online.  Click Setup Backup Plan to get started.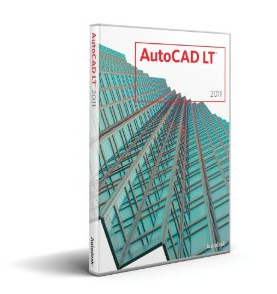 Click Next to start setting up your backup plan.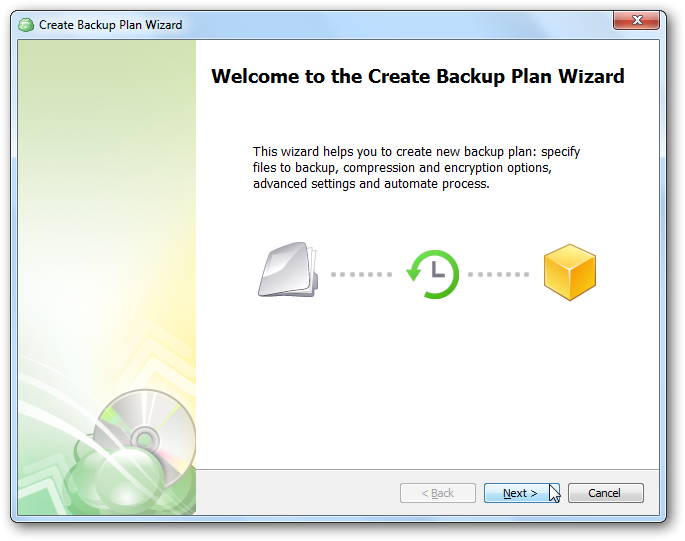 Select the backup plan you'd like to use.  Advanced Mode offers many special Cloudberry features, such as backing up files larger than 5Gb, resuming failed uploads, and encrypting data.  The Simple mode, on the other hand, offers less features, but you may find it preferable since you can access your files on S3 with any S3 tools.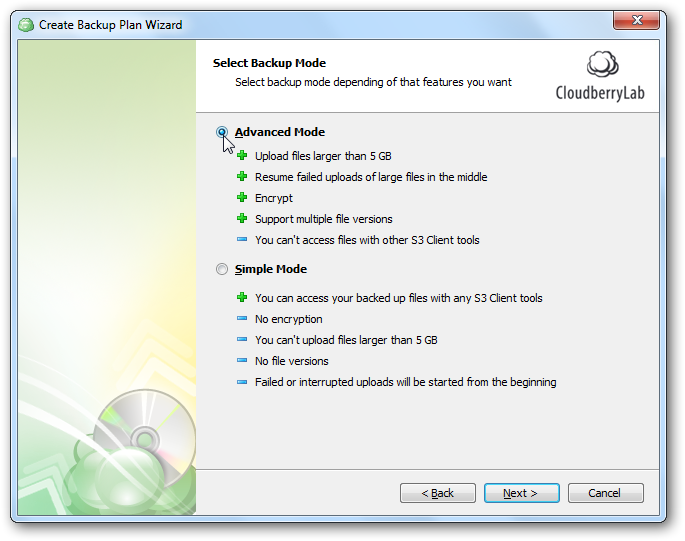 Once you've chosen the plan you want, select the Cloud Storage service you'd like to use.  We're selecting Amazon S3 in this test, but again, you can now use the same version to backup to Azure and several other services as well.  Select Create a new account if you haven't added your Cloud Storage info to Cloudberry yet.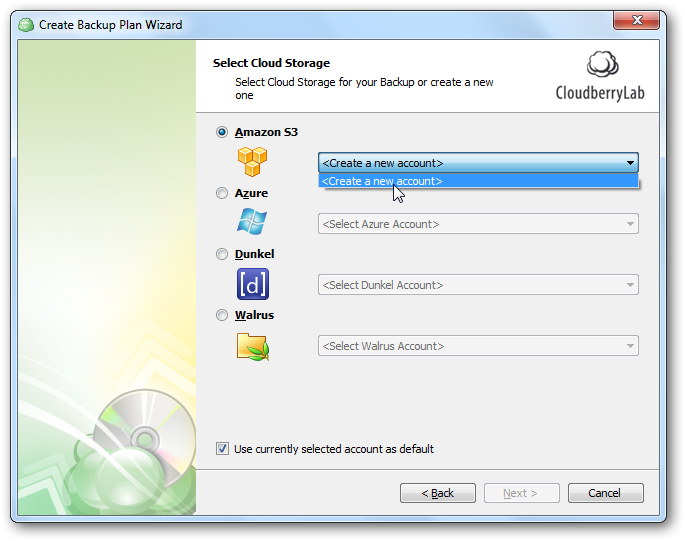 For you S3 account, you'll need to enter your Display name, Access key, and Secret key.  If you don't know where to find this info, or still need to setup your Amazon S3 account, checkout our article about How to Setup Your Amazon S3 Account.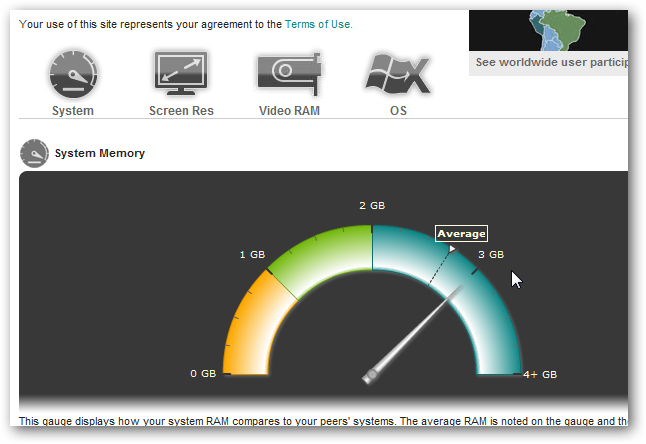 Now, select the files and folders you'd like to backup.  Most of the files you'll want to backup will be in your Users folder, though feel free to select any folder that's mission-critical for you!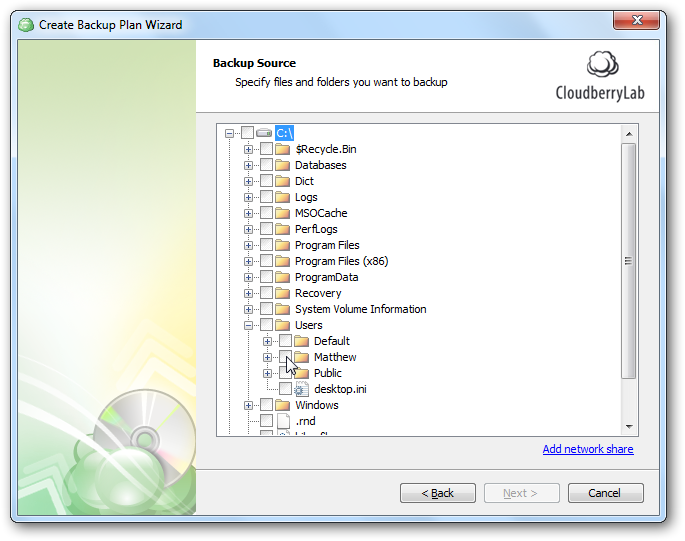 You can then select to backup all the files in the folders, or to skip certain files.  If you already have an existing backup and only want to backup new files, the new 1.7 version now lets you choose to only backup files created after a certain time.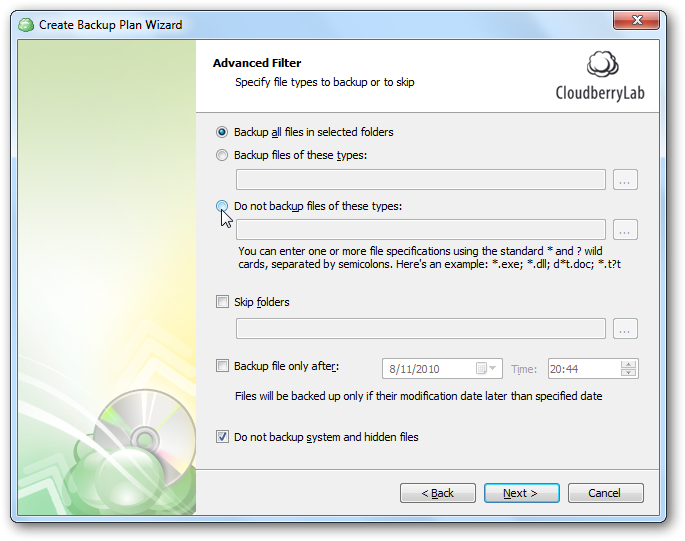 Next you can choose to compress your files to save storage space, and if you chose Advanced mode previously, you can choose to encrypt your files as well.  You can also select to use Reduced Redundancy Storage on Amazon S3 from this page.  This lets you store files for only $0.10/Gb/month, versus the standard $0.15/Gb/month, though your files will not be stored as redundantly on S3.  This is generally a fine option for standard personal backups, and I personally use it.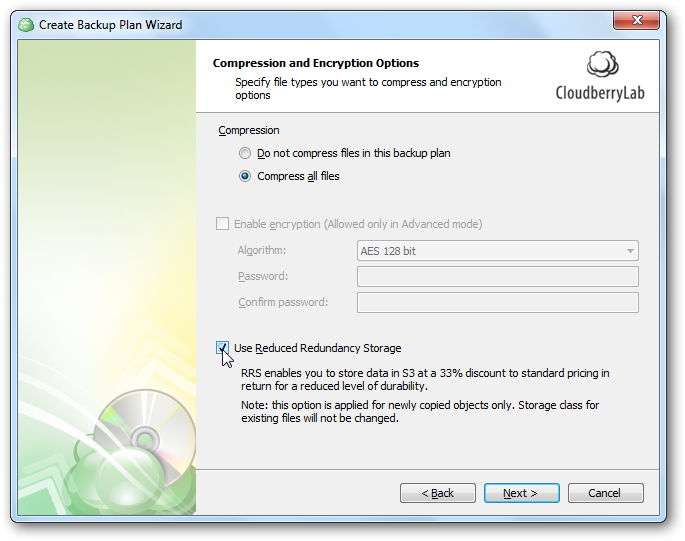 The next page is one of the most interesting.  You can choose to keep multiple versions of files so you can access previous versions and revert changes, and you can also select to have files that were deleted locally deleted online after a certain amount of time.  This is a new option to the 1.7 version, and is a great help at keeping your backups manageable while still letting you recover accidently changed or deleted files.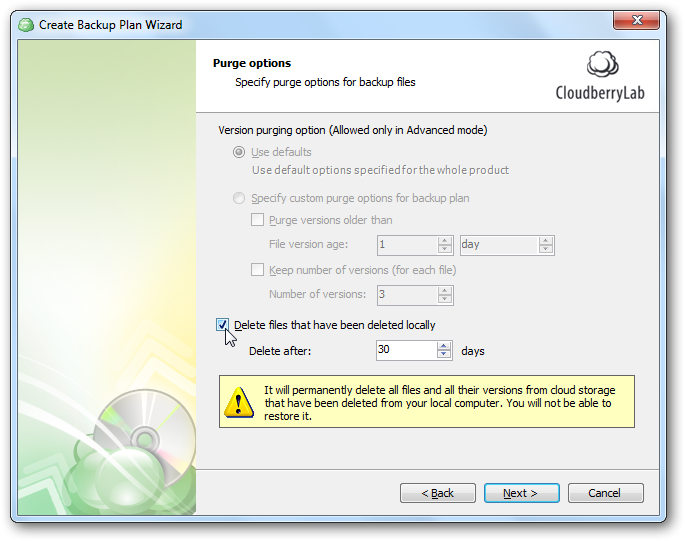 Now choose the schedule you want your backup to run on, and you can specify the time down to the minute.  This is another new feature in the 1.7 version, and it's very nice to be able to plan your online backups this much.
Cloudberry can automatically send you an email when you backups are complete or fail.  Enter your info if you'd like to activate this feature.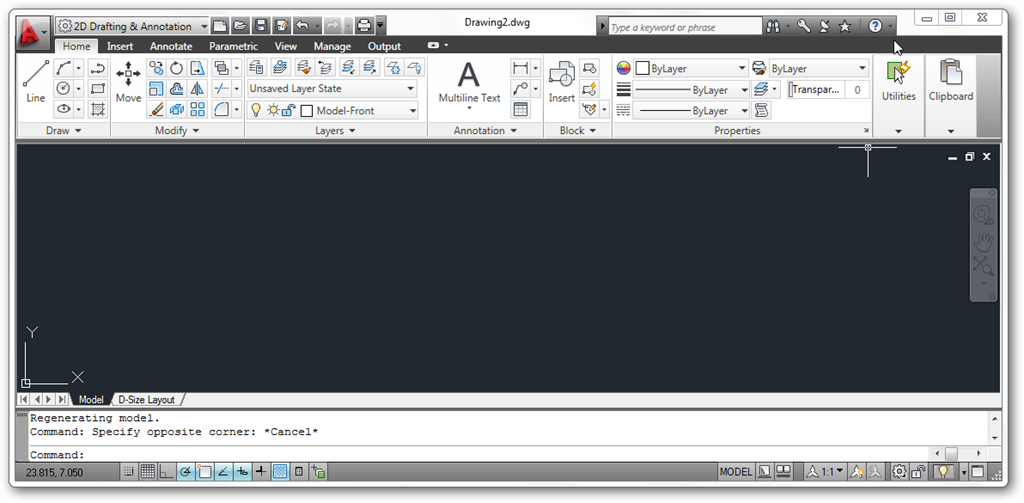 You're almost finished now.  Enter a name for your backup plan, and click Next.
CloudBerry will now present you with an overview of your backup plan.  If everything looks correct, click Next to finish.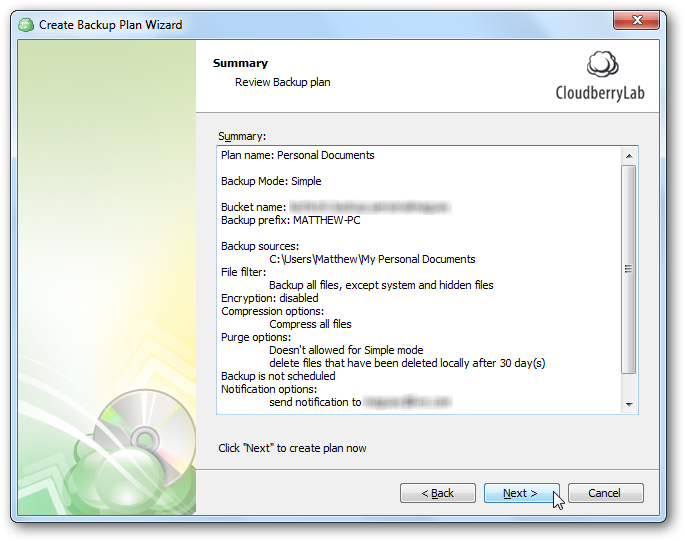 You'll now see your new Backup plan listed under the Backup Plans tab.  Click Run Backup Now to start backing up your data immediately.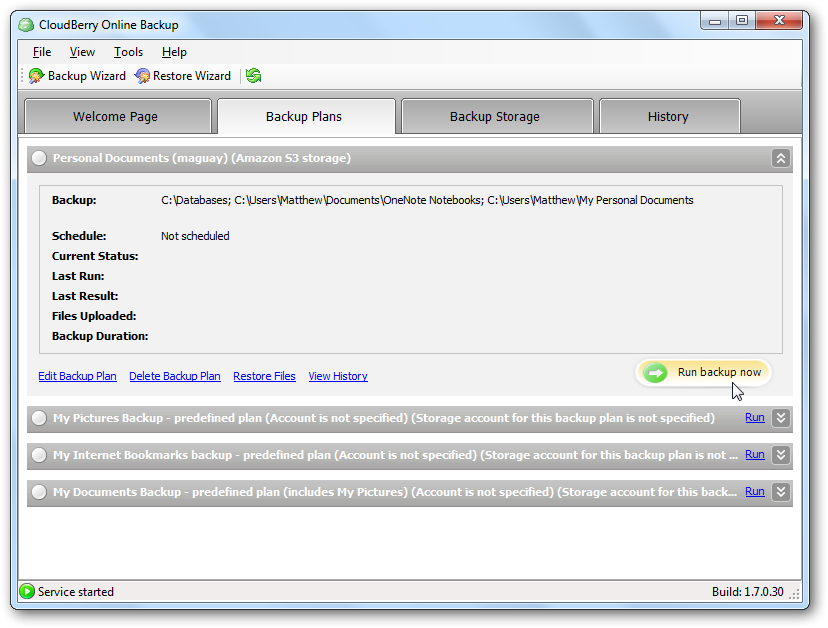 You'll be able to see CloudBerry's progress as it uploads and backups your files to Amazon S3 or other cloud storage accounts you may have chosen.  You can pause or stop backups as well if you realize something is wrong.  Do note that uploading your entire backup may take a fair amount of time, especially if you have a lot of data on your computer.  It may be a good idea to start your backup at night or another time you don't need your computer, and let it run unattended as it will take several hours to upload the files.
You can also follow the backup progress from your taskbar.  Simply hover over the CloudBerry icon to see how the backup is going.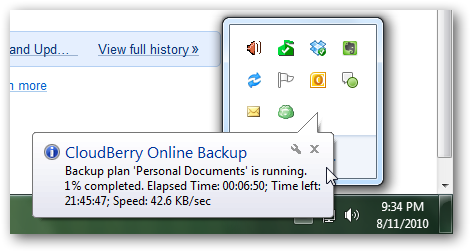 Once your files are backed up, you can browse them from the Backup Storage tab.  Here you can see each individual file and folder stored in your Amazon S3 account.
If you realize later you don't need some of the files on your backup, simply select them, right-click and select Delete Selected Items so they'll stop taking up space in your online storage.  You can also restore individual files this way, so if you accidently delete a file you can always quickly restore it.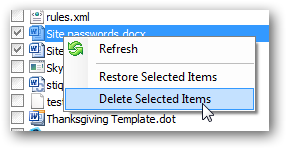 For the most part though, you shouldn't need to worry too much about your data taking up too much space.  Amazon S3 storage costs $0.15/Gb/month, and an equal amount for uploading and downloading data.  And, if you chose the reduced redundancy option, you'll only pay $0.10/Gb/month for data storage.  This means you'll spend the most the first month, but after that you'll likely spend at most a couple dollars a month on S3.  You can store 20Gb for $2/month on the reduced redundancy plan, or $3/month on the standard plan.  Not too bad, considering you'll be almost absolutely certain you'll never lose your backups!
Conclusion
No matter how wired your home and office are, today most of us keep some of our most valuable documents and memories in digital form.  There's no reason to risk your computer dying and losing all of your important files; with cloud computing, you can make sure you can still get your important files even if you lost all of your backup files since you can never lose the cloud.  CloudBerry makes it affordable and simple to get started backing up your files online.  Amazon S3 generally works out the cheapest right now, but Windows Azure is very similarly priced and is easy to setup for backup as well.  Now you can backup to either service you want, or even both, from the same version of CloudBerry, so you don't have to worry about making the wrong choice.  The only wrong choice now is to not backup your files!
CloudBerry Backup costs $29.99, and updates are free, so if you've already purchased CloudBerry you'll be able to get the latest 1.7 version absolutely for free!  Amazon S3 and Azure are both free to setup, and will only cost once you have data stored in them.
More Links
Thoughts? @reply me on Twitter.