Learn About Project Management with Zapier's New Book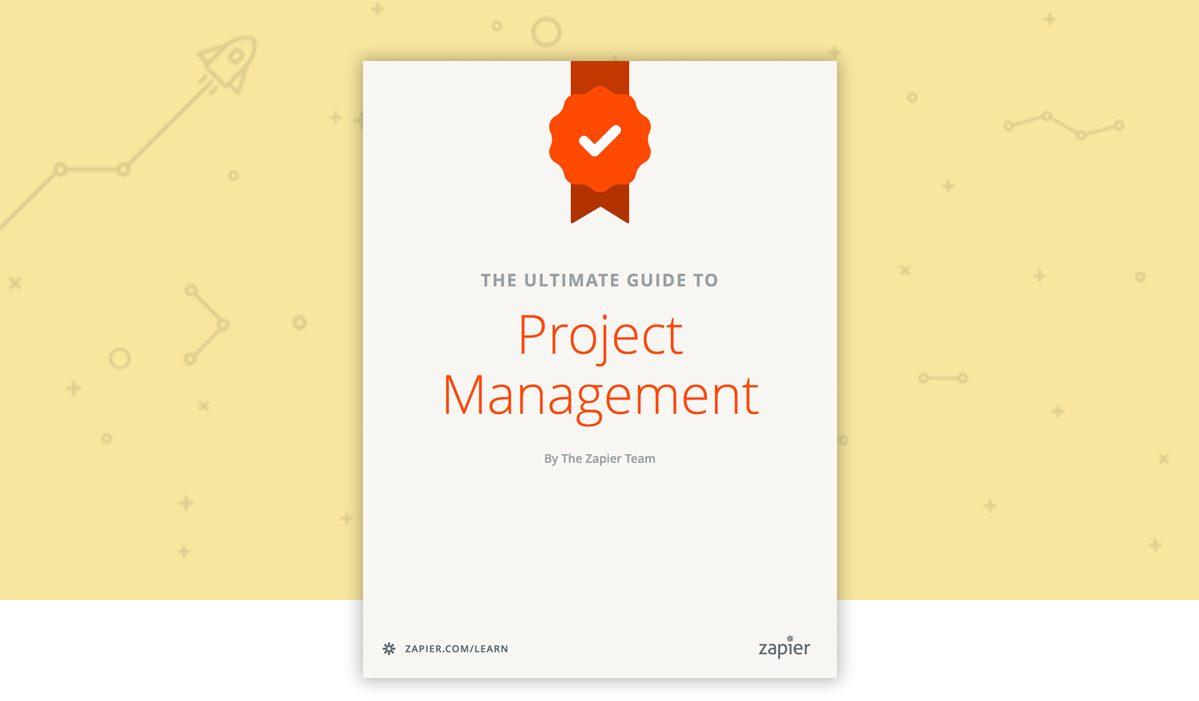 Your great idea could turn into something amazing, but it'll take a lot of work to get there. Ideas come out of thin air—real things take blood, sweat, toil, and tears.
And management. Lots of management.
It's easy to think your great idea can lead you to success on its own. But more often than not, you'll need a detailed plan to take turn that idea into reality. That's where project management comes in.
Project management isn't just a category of apps. It's an entire universe of ideas and strategies to break your project down into achievable steps, put them into a workflow to ensure they'll be consistently completed well, and set a timeframe to get everything finished.
You'll need a project management system, and tools to help you follow that system. And you'll likely need some advice from those who've managed projects before.
Zapier's latest book has that and more. In The Ultimate Guide to Project Management, you'll learn about the best project management systems, software, and strategies to make your next project a success. It's the first thing you should read before taking on your next project.
Read The Ultimate Guide to Project Management online or download a copy today.
Thoughts? @reply me on Twitter.