How to Scale Images in Preview
Preview's one of the Mac's best-kept secrets. It's a simple image and PDF viewer ... and it can also make basic edits to your images and PDFs. You can rearrange pages in PDFs, merge multiple files, and even sign documents from your touchpad—that's so handy.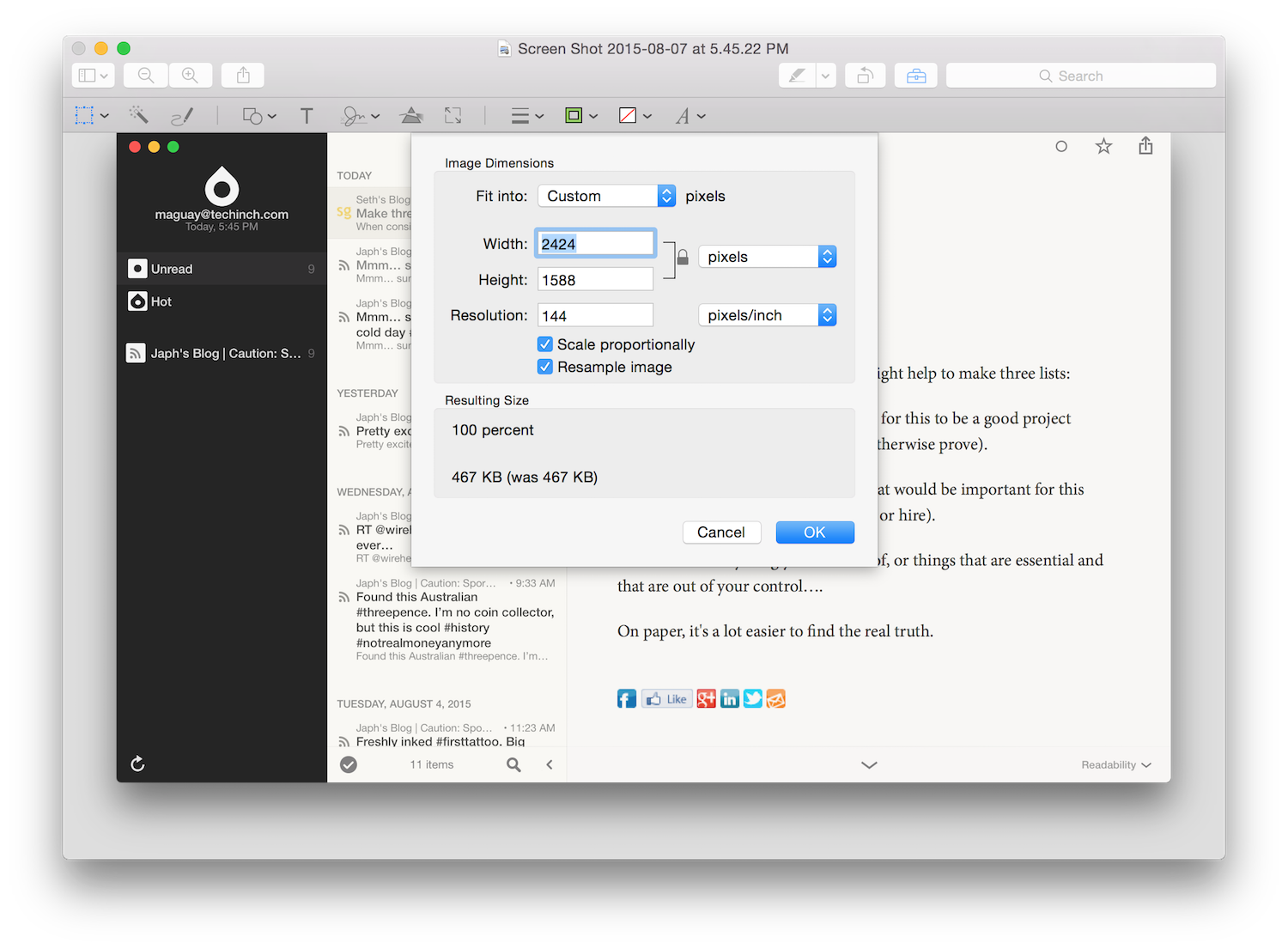 But what's even more handy is Preview's Image Adjust Size feature. With a retina display, screenshots can be rather huge—making them rather slow to load in blog posts. Just open your image in Preview, select Tools -> Adjust Size... and enter the pixel width or height you want. Tap Ok and save, and you're done.
To shrink your images more—and to shrink a batch of images at once—ImageOptim is your friend. But for simple resizes, Preview just about can't be beat.
Plus, if you want, you can rotate or annotate your image or delete private info—you'll never need another tool to tweak your screenshots again.
Thoughts? @reply me on Twitter.