How to Buy an App Store or iTunes Gift Card from iTunes
iTunes Gift Cards can make the perfect simple gift, and they're one of the only ways to "giveaway" digital downloads of apps, movies, and music these days. They work in iTunes and the App Store, so anyone who owns an Apple device of any form or even a Windows PC can put it to use. You could pick one up at a store, but that takes away most of the simplicity. Instead, why not just buy one from iTunes directly?
The only problem is, the option to buy an iTunes Gift Card is a tiny bit hidden, and there's not even an option to buy a gift card from the Mac App Store. So here's what you need to do.
Just open iTunes on your Mac or PC, select the iTunes Store, then on the right-hand side under the Quick Links and account links you'll see a link to "Send iTunes Gifts". That's what you're looking for, so click that link.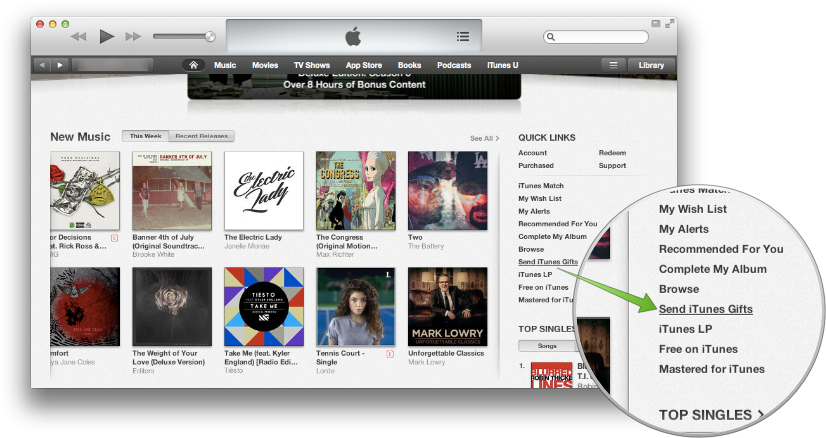 Now, just enter your recipient's email address, a message (with a whole 60 characters more than Twitter), and choose the gift card size you want to send. You can even pick to have the gift scheduled to be sent later, so you can pre-schedule birthday gifts without even having to really remember everyone's exact birthdays. Click Next, and you'll get to confirm your info and send the gift card. The charges will be deducted from the default card you have on your iTunes account, so there's not even any payment info to have to enter.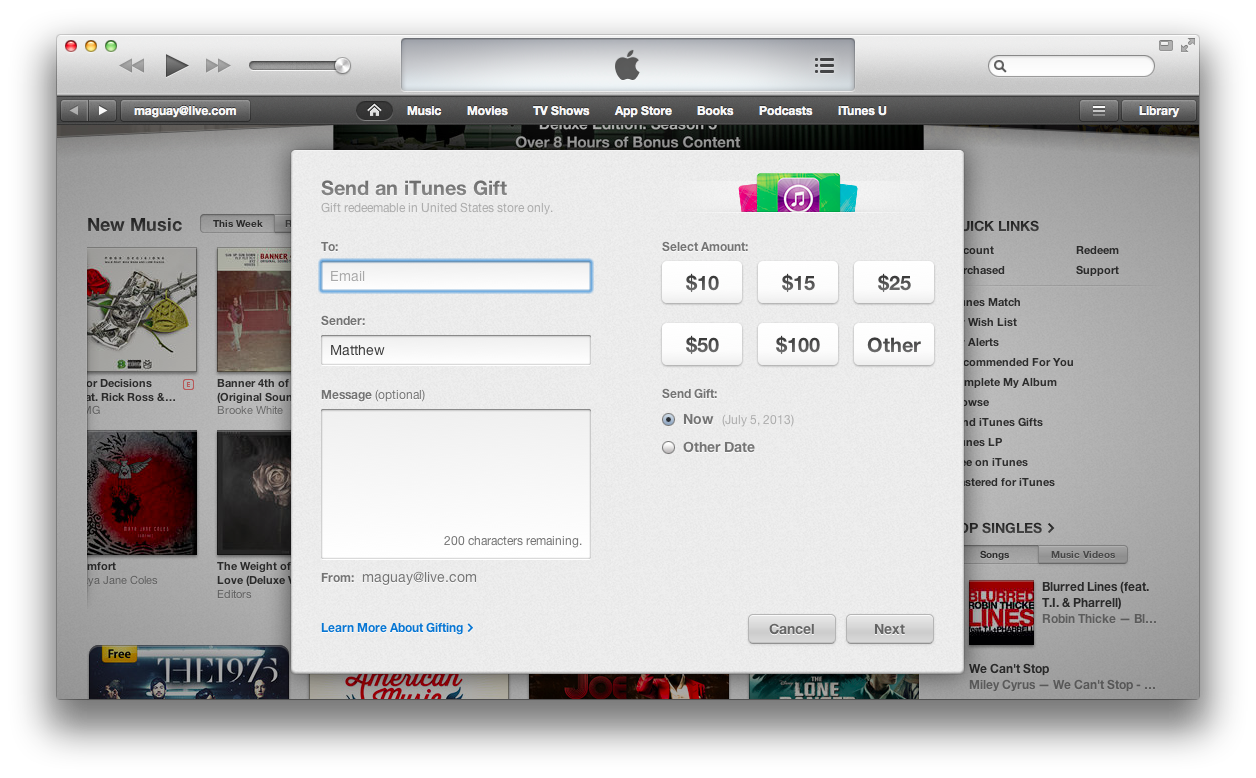 If you happen to be on an iOS device instead, just open the App Store or iTunes, scroll to the bottom on the default page (Featured or Music, respectively), and select "Send Gift". The steps after will be practically the same as in iTunes for Mac or Windows.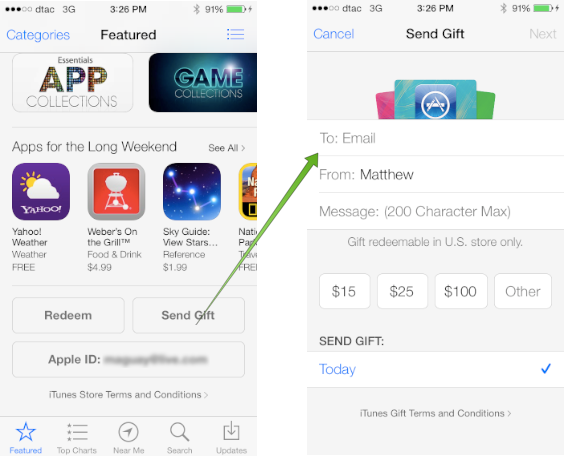 So there's your quick tip of the day :)
Thoughts? @reply me on Twitter.