Automatically Publish RSS Posts to Google+ Pages with Buffer
About a month ago, I started using Buffer again to simplify my AppStorm social networking, where I need to post to two sets of Facebook, Twitter, App.net, and Google+ pages, in addition to my own personal Twitter and App.net accounts. It's too much to manage in any one native app, and finally I saw the genius in Buffer — enough that I called it "the best social networking app today" in my recent review of Buffer at AppStorm. It's perfect at one thing: posting on multiple networks whenever you want. That was exactly what I needed.
But now, it's got the holy grail of social networking apps: Google+ integration. Google+ integration has been frustratingly elusive from most apps, and if you're not a regular user of the network but still need to share articles on it (as I do for AppStorm), it's terribly annoying that you can't auto-post to it from your RSS feed as you can to Twitter, Facebook, and App.net from countless apps. Now that Buffer has Google+ integration, though, it's now easy to post anything you put on Twitter to Google+ without ever having to open the site. Just signup at http://bufferapp.com/get-google-plus, add your Google+ page(s), and you're ready to roll.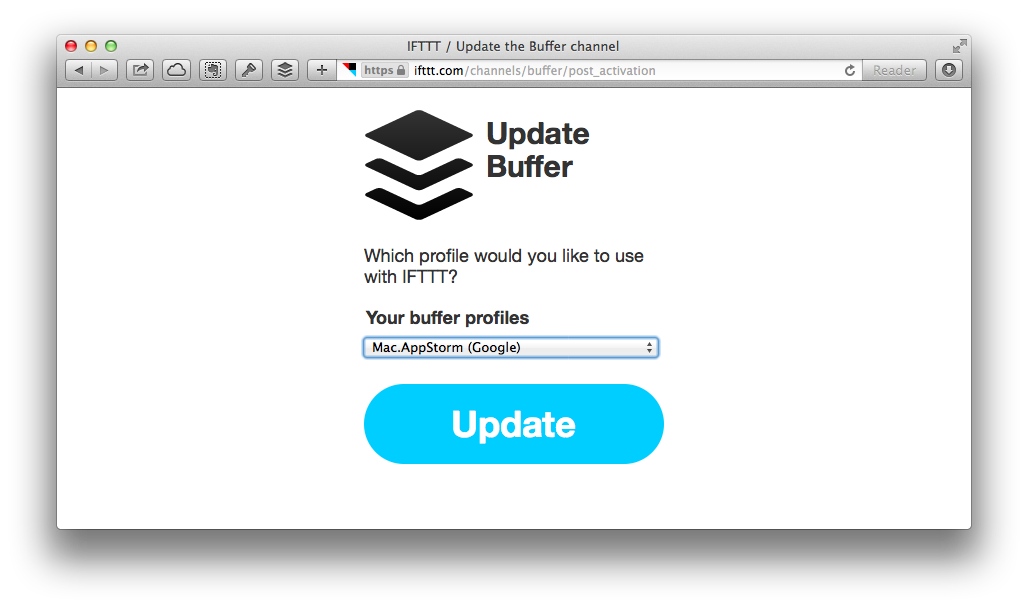 All that's needed is a bit of IFTTT integration. Fire up IFTTT, start a new recipe with your site's feed, then have it sent to Buffer. Here's the only tricky part: you can only have IFTTT integrated with one of your social media accounts in Buffer. That's good, since it means you can send stuff just to Google+, but it's bad if you're already using Buffer with IFTTT. If the latter's true, I'd recommend making a new IFTTT account just for your Google+ stuff. Otherwise, you're good to go. Just integrate your Buffer account, select your Google+ page from the list of account options, and finish up your recipe.
Now, everytime you publish something, it'll be sent to Buffer to be published on your schedule to Google+, all without opening Google+. That's one less thing to worry about.
(and here's where I start wondering, yet again, when the incredibly handy IFTTT will start charging for pro accounts. Because they should.)
Thoughts? @reply me on Twitter.