The New Codas
Thursday, May 24th, 2012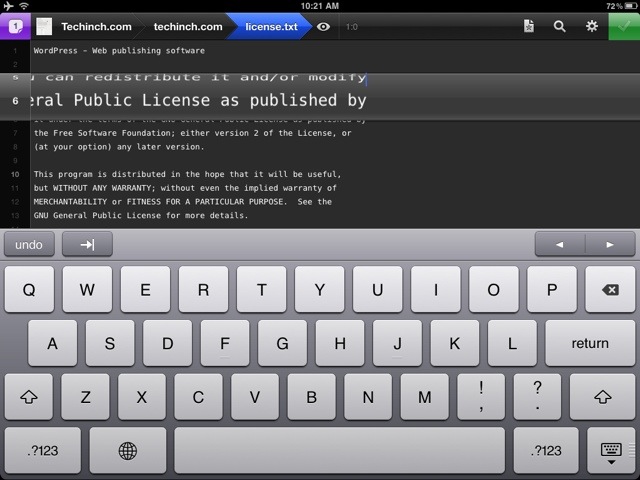 If you design or edit websites on your Mac or iPad, today's a day you might want to take a stroll to your local App Store and trade some of your hard-earned monies for some freshly minted apps. Because today, the designers at Panic released Coda 2, a huge new version of their venerable Mac web development app, as well as Diet Coda, an amazing web editor for the iPad.
Diet Coda should, of course, win the Name of the Year reward, but it's got plenty more features that set it apart, including the amazing custom loupe that makes placing your curser amazingly easy, a built-in SSH console, syntax highlighting, code completion, and more. Whether you're writing new code or making small tweaks to your site, it's easily one of the best ways to create and edit websites from your iPad. It makes the iPad look even more like the PC replacement it is.
Coda 2 is big news as well if you're designing websites on your Mac, with a beautiful interface, Diet Coda integration for previewing your sites on your iPad, detailed built-in documentation, and all of Transmit's FTP goodness. Coda and Transmit were some of the original apps that attracted me to the Mac, and Panic has continued to set the standard for beautifully functional apps that prove that business and dev tools don't have to look like they were designed in the '90's. In fact, both of the Coda apps look nice enough to tempt non-developers like yours truly to sink our cash on them.
Best of all, both apps are 50% off for today in celebration of their launch. You can get Diet Coda for your iPad for just $9.99 today, or $19.99 later, or Coda 2 from the Mac App Store for $49.99 today or $99.99 after.
Now, perhaps I'll be inspired to start improving my web dev skills...